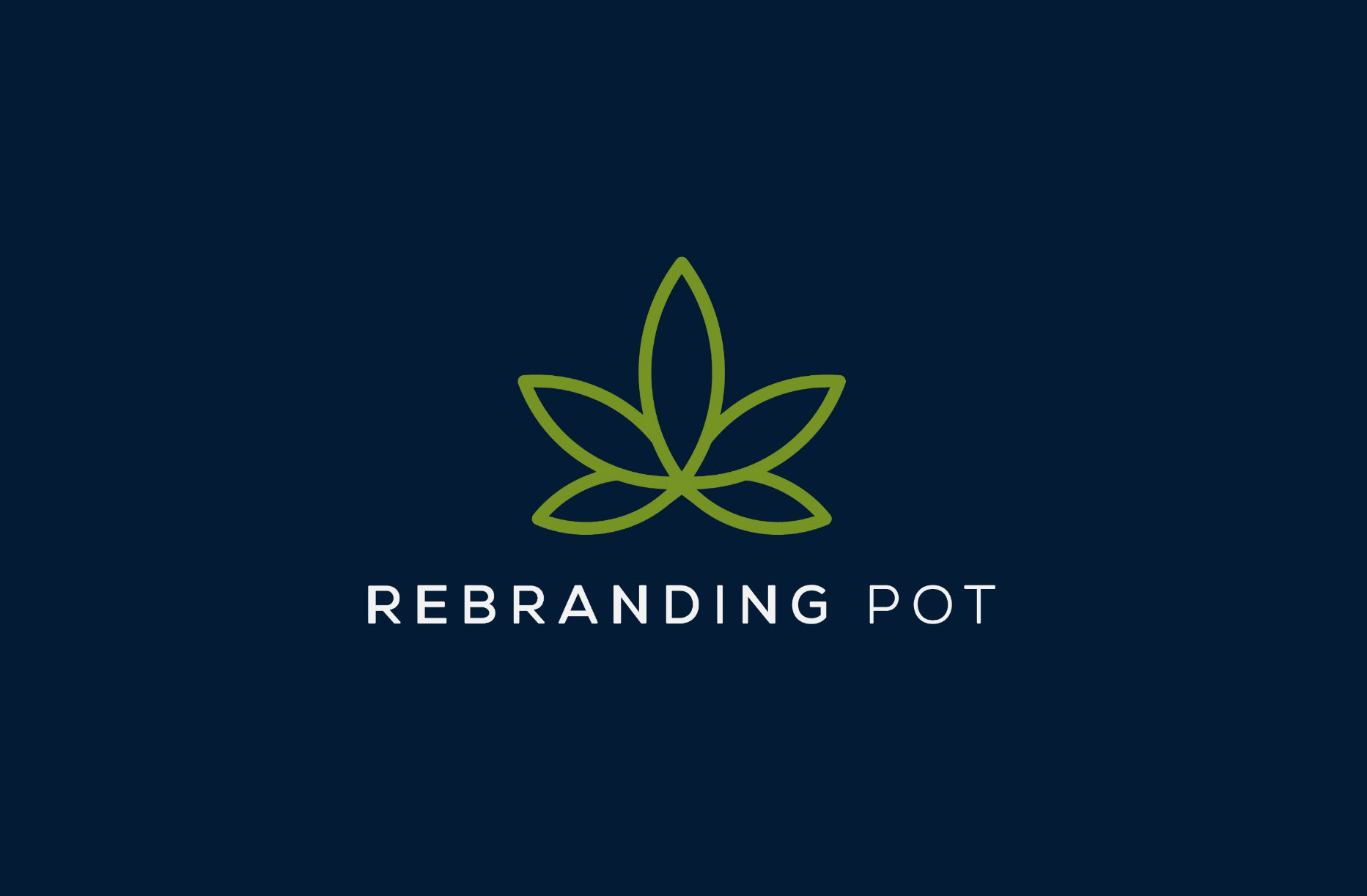 BOOK PROPOSAL


Rebranding Pot
"But once in a while, a truly unique situation comes along. 
Systems and constraints shift dramatically, unleashing incredible opportunities to reimagine entire industries, cultures and experiences. Such is the case with the cannabis industry, where legalization is quickly proliferating and opening up the floodgates for design and business model innovation."
— Nicole Bacchus, author of the article, 
"Design Expert: Why The Cannabis Industry Is A Designer's Dream," 
published by the media company Piers and Simon
Book Summary
In the U. S. and Canada, cannapreneurs - entrepreneurs in the cannabis industry - are employing increasingly sophisticated design strategies to position their brands. They are targeting a range of potential consumers — women, connoisseurs, skeptics, health nuts, millennials and (perhaps most interesting) those who have never used cannabis before. Rebranding Pot will feature the cannapreneurs who are responsible for the green revolution's exciting examples of innovative branding and advertising, and will reveal how certain cannabis companies attract new consumers and position themselves in a burgeoning industry.
With the increased legalization of cannabis in the U.S. and Canada, aspects of the plant's countercultural associations and negative stigmas have begun to dissipate. Replacing this taboo are new connotations, engineered through branding and supplemented by the sheer experience of the substance. Many of us are seeking new ways to relax, socialize, and improve our health. From the medical to the recreational, marketers are using design to communicate a need to a consumer base that can best be filled through cannabis. For those who partake in legal cannabis, the question will arise: What role does design play in that decision?
Rebranding Pot is structured around the central assumption that aesthetics will play a significant role in how cannabis products are received by society as cannabis becomes legal in North America. Intelligent and elegant solutions will allow companies to disassociate themselves from the stigma traditionally attached to cannabis consumption, securing new consumers among the cannabis-curious. The book's thesis will be supported by images, stories and case studies that showcase the range of branding trends surfacing as a result of the green rush.
In order to create an overview of the cannabis industry's most compelling designs, Rebranding Pot's case studies will focus on the people responsible for leading their company's branding process. Through interviews and independent research I will explore questions such as: How are cannabis companies defining target audiences? How do these companies position their cannabis products? How do they catalyze contemporary trends or execute the unexpected?
What is different and unique about Rebranding Pot's approach is its focus on aesthetics. Up until recently, the imagery associated with cannabis was stagnant and drew from from established tropes such as green cannabis leaves, Bob Marley references, dancing bears and symbols from late 1960s and early 1970s cultural zeitgeist. Now, as legalization spreads throughout North America, designers are reimagining and updating the visual materials used to package and market cannabis products.
Rebranding Pot is about companies that are adopting sophisticated, innovative and unexpected designs when branding their products. Far from being "Bob Marley visual plagiarists" who recycle stereotypical images, the cannabis brands discussed in the book display remarkable ingenuity, sophistication and design sensibility. While other cannabis-related books chronicle legal and political changes in the field, Rebranding Pot takes the reader outside the conventional scope of existing industry literature by focusing on cannapreneurs and shining a light on their chosen branding strategies. As a design historian interested in the intersection between design, politics, sociology, law, and business, I want to explore how these individuals are changing the aesthetics related to cannabis in the U.S. and Canada. Rebranding Pot will make us wonder: What will this industry look like once cannabis is federally legal? What does legalization look like?
Draft Table of Contents
Rebranding Pot will profile cannapreneurs from the U.S. and Canada. Each chapter will focus on a specific sector of the cannabis industry such as edibles, mechanical equipment, fertilizer, accessories, dispensaries, private equity companies and subscription boxes. The book will also discuss how celebrities are leveraging their notoriety to promote their cannabis companies.
Rebranding Pot will be the result of original research conducted during 2017 and 2018 which will include online and print publications, in-person interviews, site visits, analyses of social media channels, conferences and design publications. Below please find a draft outline of the book's chapters. I have used language from each company's literature and website to describe them in this proposal.
- Visual stereotypes: discussion of the visual signifiers of the past four decades connected to cannabis.
- Historical context: discussion of substances that were once prohibited or once strictly regulated (e.g. alcohol and tobacco products).
- Legal overview: discussion of which states have legalized cannabis and overview of strategies employed to promote American legalization.
- Pot Tech: new technologies that influenced the cannabis industry and its aesthetics (e.g. vaping, eJoints, websites, social media).
Chapter 1 | Private Equity
- Brendan Kennedy, founder and CEO of Privateer Holdings, a Seattle, WA-based private equity company that owns Marley Natural (a cannabis brand based on the life and legacy of Bob Marley that sells flower, accessories, and body care products), Leafly (a website where companies and dispensaries can list locations, products, and strains) and Tilray (a medical cannabis grower and online dispensary committed to producing medical cannabis safely and reliably).
- Bruce Linton, founder and CEO of Canopy Growth Corporation, a Smith Falls, Ontario-based medical cannabis company that is publicly traded. The company has three subsidiaries: Tweed (a medical cannabis company that refines popular cannabis strains and breeds proprietary genetics), Bedrocan Canada (an international medical cannabis company that pioneered medical cannabis growth in Holland) and Mettrum (a medical cannabis company that educates and supplies physicians and patients across Canada with high-quality medical cannabis and cannabis products).
Chapter 2 | Celebrity-Owned Companies
- Snoop Dogg, founder and CEO of Leafs by Snoop, a Denver, CO-based cannabis flower and edibles company that offers Snoop's favorite strains. The company began sales in Colorado and expanded to Canada through a partnership with Ontario-based company Canopy Growth Corp.
- Other celebrities that will be discussed include Willie Nelson of Willie's Reserve, Whoopi Goldberg of Whoopi and Maya, Tommy Chong of Chong's Choice and Rihanna of RIHANNAxMANOLO's "So Stoned".
Chapter 3 | Online Magazines
- Sirita Wright, Kali Wilder, and Safon Floyd, co-founders of EstroHaze, a New York City-based online publication incubated by CanopyBoulder that highlights the business and lifestyles of multicultural women in the cannabis industry. CanopyBoulder, a Boulder, CO-based seed-stage accelerator for cannabis startups that produce ancillary products and services. The company provides a $70,000 grant, a 16-week bootcamp and industry knowledge to startups in exchange for a 6-9.5% equity stake in each business.
- Jason Lazar, founder of The Hemponair, a New York City-based online publication that serves as a gentleman's guide to style, culture and cannabis. The publication fuses cannabis and fashion by featuring product reviews, launches, style, trends, people, culture, and events in both the fashion and cannabis worlds.
Monica Khemsurov and Eviana Hartman, co-founders of Tetra, a New York City-based online retailer selling high-end cannabis accessories that is dedicated to elevating the aesthetics of the smoking experience. Tetra sells designer smoking objects like pipes, ashtrays, and lighters as well as home fragrances, vintage finds, and other accoutrements.
Chapter 5 | Online Dispensaries
Dona Frank, founder of Natural Cannabis Company, a Santa Rosa, CA-based dispensary with locations in Oakland, CA and Hopland, CA that offers cannabis delivery services and in-store pickup. The company collaborated with South African rap duo Die Antwoord to create Zef Zol, a cannabis product line that features vapes, vape refills, candies and lip balms and celebrates the link between creativity and cannabis.
Michael Straumietis, founder of Advanced Nutrients, an Abbotsford, British Columbia-based cannabis fertilizer company. Since 1996, the company has produced cannabis fertilizers that make it easier and less expensive for customers to grow bigger and better crops.
- Wanda James and Scott Durrah, co-founders of Simply Pure, a Denver, CO-based dispensary and edibles company that specializes in producing a healthy alternative to the traditional edibles market. James and Durrah are the first African-American couple in Colorado to own a dispensary.
- Josh Ginsberg and Rhett Jordan, co-founders of Native Roots Dispensary, the largest dispensary chain in Colorado with dispensaries in Denver, Aspen, Vail, Trinidad and Colorado Springs. The company provides high-quality medical and recreational cannabis products in locations with minimalist industrial interior design and trademark graphic wallpaper.
Chapter 8 | Subscription Box
Austin Heap, Ian Buczowski and Evrett Kramer, co-founders of Potbox, a San Francisco, CA-based monthly cannabis subscription service delivering high-quality, ethically-grown cannabis The company has since expanded throughout California, and provides a more sophisticated alternative to the various other 'on-demand' cannabis delivery services.
- Peter Barsoom, founder and CEO of 1906 New Highs, a Denver, CO-based premium edibles company. Its products marry the benefits of cacao, cannabis, and ethnobotanical ingredients and are designed to appeal to responsible, informed, health conscious adults.
- Scott Palmer and Kristi Knoblich, co-founders of Kiva Confections, an Oakland, CA-based medical cannabis company selling chocolate that is potent, consistent, and enjoyable. The company's chocolate won "Best Edible" at the San Francisco and Los Angeles Cannabis Cups in 2013.
Jay Evans, founder and CEO of Keirton, a Surrey, British Columbia-based cannabis trimmer company. The company collaborates with dealers, customers, and leading producers and growers to develop specialty crop harvesting solutions with a strong emphasis on systems thinking and single piece flow.
- Future predictions: the possible directions that the cannabis industry will take due to new consumers, products and fads.
- How cannabis branding will evolve: how current cannabis branding trends will continue to develop and speculation about possible emerging branding trends.
- Federal legalization and the potential shaping of a new market paradigm: issues relating to cannabis legalization efforts on a state and federal level and the impacts of those issues on the cannabis industry.
Competitive Analysis
1) Similar Publications
There are numerous books about the business and cultivation of cannabis, but none about cannabis branding and design.
2) Target Reader
Our target audience is men and women of all ages who are curious about how the aesthetics of the cannabis industry are changing. The business world needs Rebranding Pot in order to understand how a growing industry will attract new consumers and create a new design language. Rebranding Pot will also assist all cannapreneurs who are investigating ways of positioning their product, defining their target audiences and making branding decisions. For example, Rebranding Pot could aid companies that are designing their branding and packaging so that patients will accept cannabis as a viable treatment option. It will also benefit established businesses such as traditional pharmaceutical companies that are already ramping up their R&D facilities to benefit from the increased legalization of cannabis. Some examples of our target audience include:
- Cannapreneurs and entrepreneurs in related economies — a community that relies on the cannabis industry for its livelihood
- Venture capitalists and private equity investors — a cohort that wants to know which trends might affect its investments and where new potential profits can be made
- The enthusiast — anyone with an interest in cannabis culture and contemporary cannabis trends
- The branding expert — anyone with an interest in design, branding and advertising
- The designer — design professionals with new cannapreneur clients
- The enlightened legislature representative — political figures with mainstream media fatigue who want to gain a perspective on a new industry
While these groups will form the book's core niche, Rebranding Pot will also be aimed at people who do not traditionally read business and design books.  Readers everywhere can enjoy a book that features real people crafting stories to sell a range of products in an expanding and exciting industry. Its compelling case studies will focus on the lives of real characters, exploring how these cannapreneurs think, feel and experience the growing industry around them. Readers will be wrapped up in the stories — and surprised by some of the lessons they learn.
Marketing
The book's reach will be expanded through an aggressive promotional campaign that leverages social media and speaking engagements as well as digital, print and media partners. Each cannapreneur profiled will also share news about the book with his/her network.
Speaking
Six months prior to publication, I would build momentum through high profile events and speaking engagements. I have already started booking engagements pre-publication, and would attend significantly more events during the year following publication. The following are conferences I am in contact with about potential speaking engagements:
- Brown University Alumni Association
- O'Cannabiz Conference and Expo2018
- Women Grow Leadership Summit
- International Cannabis Business Conference
- Cannabis World Conference and Business Expo
- Cannabis Business Summit and Expo
- Institutional Capital and Cannabis Conference East
- Women Grow Leadership Summit
- South by Southwest
- Marijuana Business Conference & Expo
- Southwest Cannabis Conference & Expo
Events
I would organize events with New York-based groups such as Women Grow, High NY and CannaGather, which organize regular events for for the cannabis community, and would look to set up a series of events in the US and Canada during a book tour.
Media Partners
I intend to negotiate content sharing opportunities with established media outlets using the research materials collected for Rebranding Pot. Target media organizations could include, for example, The Grio, Vice and Buzzfeed.
Social Media and Website
As of September 28, 2017, I have 1,667 Twitter followers, 1,513 Instagram followers, and 2,376 Mailchimp subscribers. I regularly send out newsletters.
Personal connections
The following individuals could endorse the book and/or write a blurb for the jacket:
- Joe Dolce, author of Brave New Weed
- Alex Neury, Marley Natural
- Annie Nocenti, former editor of High Times
- Carlo McCormick, culture critic, curator and lecturer, contributor to High Times
- Alexa Clay, co-author of the Misfit Economy
- Chris Denson, founder of the podcast Innovation Crush
- Alex Halperin, reporter "trying to keep up with the Green Rush," editor of @WeedWeekNews, http://weedweek.net  
- Alyson Martin, National Reporter to BuzzFeed Cannabis News, co-founder of Cannabis Wire, adjunct professor at Columbia University Journalism School, co-author of A New Leaf
- Nushin Rashidian, co-founder of Cannabis Wire, co-author of A New Leaf
- Ron English, American contemporary artist who explores brand imagery and advertising; work often discusses cannabis
International Opportunities
I would be interested in granting translation rights to leading publishers in all foreign language markets. I am comfortable giving lectures in English, Portuguese and Italian.
University Adoption
Rebranding Pot has potential for adoption as a supplementary text in colleges and graduate schools. I have relationships with Brown University, Georgetown University and Parsons School of Design (part of The New School). The book would be appropriate as reading material for classes about branding, advertising, entrepreneurship, legislative developments in North America, semiotics and history.