Not Your Average Owner's Representative
People hire me to fix their homes. More than that, people who have a hard time making design decisions hire me to make them for them.
Am I an interior designer? No. That is just part of what I do.
Does everyone need a design dominatrix? Absolutely not. But if you are a mini-baby-hoarder or have been living with no grown up furniture for years... well, let's be honest: you need me to boss your home around.

All you need to do is:
1. Tell me what colors you like
2. Tell me what you hate
3. Outline an estimated budget
Then you follow the project unfold. First you see a live excel sheet shape up, then you enjoy a big reveal just like in the TV shows. 
But here is the deal: you will not be choosing from five thousand options at every step of the way. As your design dominatrix, I will narrow it all down for you and you can sit back and enjoy yourself. Insert whip sound.

My Background

After four years helping Brazilian companies go public and offer their shares to American investors, I knew a thing or two about managing complex projects with several moving parts and specialists. When I decided to leave corporate law and focus on design, I took the skills I honed at one of New York City's top law firms with me! Fierce project management skills, attention to detail and diligence - these are just some of the skills I bring to my design projects.
One of the ways I like merging my passion for design with project management and a legal background is by acting as an owner's representative (the nice way of saying "design dominatrix" at the family dinner table).

Services Offered 
The scope of each project varies and is detailed in the services contract I sign with each client. However, here are some of the things I am ready to deliver whether you have purchased a
home for you to live
in or as a
rental property
:
-- Work with the owner to determine the scope of the project. If a home has to be renovated, I work with the owner and contractor to determine the scope of the renovation, select new materials/fixtures, wall colors, and furnishings. If a home just has to be decorated, I either oversee the interior design myself (a great option for clients on a budget) or partner with an interior designer whose sensibility matches the client's. 
-- Oversee p
roject management (managing the p
roject schedule, project budget, etc.). 
Provide written and verbal reports to the Owner and other groups as directed. Provide advice regarding potential project pitfalls and suggesting solutions.
-- Identify roles and responsibilities for each member of the project team. 
-- Identify color palettes for the exterior and interior of a home and outdoor structures.
-- Identify and carry out new purchases on-line and in person of furniture and furnishings. 
-- Represent the owner at regular project meetings.
-- Coordinate delivery logistics and oversee deliveries and art hanging.
-- Determine when existing furniture and fixtures can be refurbished to economize money and minimize waste.
-- Draft an owner's rental house management manual. 
-- Set maintenance guidelines for the staff (e.g. gardener, cleaning staff). 
-- Decorate and stage each room in a home.
-- Stock the house with all necessary goods and cleaning materials. 
-- Interview potential property managers and train cleaning staff.
-- Oversee the branding of the property (e.g. naming, logo design, verbiage).
-- Design the website.
-- Create a dedicated Facebook page, Instagram feed, and other relevant social media pages.
-- Draft all language needed for on-line rental listings (e.g. descriptions and house rules). 
-- Oversee professional photography of the property.
-- Coordinate telecommunications set up (e.g. cable, wifi), audio/visual setups (e.g. projectors and screens), signage installation, water testing, pest control testing/follow-up, and the installation of specialty equipment.
--  Coordinate architect, consultant and owner punch lists as construction nears completion. Review the list of items to be: completed or corrected with the contractor and architect's office for issuance of Certificate of Substantial Completion. 
-- Oversee moving and carry out all unpacking and organization.
-- Manage transfer of the building operations to the owner. 
What is an Owner's Representative?
An owner's representative is much like the conductor in a symphony, making sure that all of the talented musicians play on key and in harmony to produce a pleasing and successful concert (project). As an owner's representative I represent your interest only -- not the interest of the design team, contractors or subtrades. I act as your eyes and ears on the jobsite, ensuring you the quality you expect, completed on time and within budget. You, as the homeowner, maintain ALL decision making authority and all contractual relationships flow back to you.
An owner's representative:
-- acts as an extension of the owner's staff managing the day-to-day operations of a project;
-- can advise and represent the owner from the earliest stages of the project, starting with conceptual design, through the final design, move-in and preliminary occupancy stages; 
-- interfaces with all project team members, tracking issues and facilitating and expediting solutions; 
-- maintains clear and concise communications, keeping accurate records and thorough documentation throughout all phases of the project; 
-- actively weighs the consequences of all tasks, from all of the disciplines involved in the project; and
-- provides the owner with a "scaled-down" version of construction management services.

Benefits of Using an Owner's Representative
Most owners do not routinely build new homes or remodel existing facilities. Hiring an owner's rep frees up the owners to focusing on their core business, knowing that their interests are protected by a dedicated representative throughout the course of the project.
As your representative, I coordinate all the parties involved in your home renovation/construction, managing contracts, tracking costs, sequencing the work, and ensuring that all of the pieces fit together like a jigsaw puzzle. I will protect your interests, advising you and involving you in the decision process in a manner that most effectively utilizes your time. I will make sure all of the administrative tasks are managed, insulating you from the day-to-day record keeping, document processing and task tracking, so that you can rest assured that the project will run smoothly and your interests will be protected, keeping you free to focus on your core business. 

Costs of Owner's Representative Services
I work with owners to customize my services to most effectively match the project's requirements and the owner's needs. This allows me to tailor my services and adjust my fees to provide only those services that are necessary to supplement the owner's staff for the project. I usually charge a fixed fee at the beginning of the project and an hourly fee thereafter.
Sample Projects
Here are examples of my design dominatrix projects. I respect my clients' privacy so some projects are not extensively documented with photography, others are.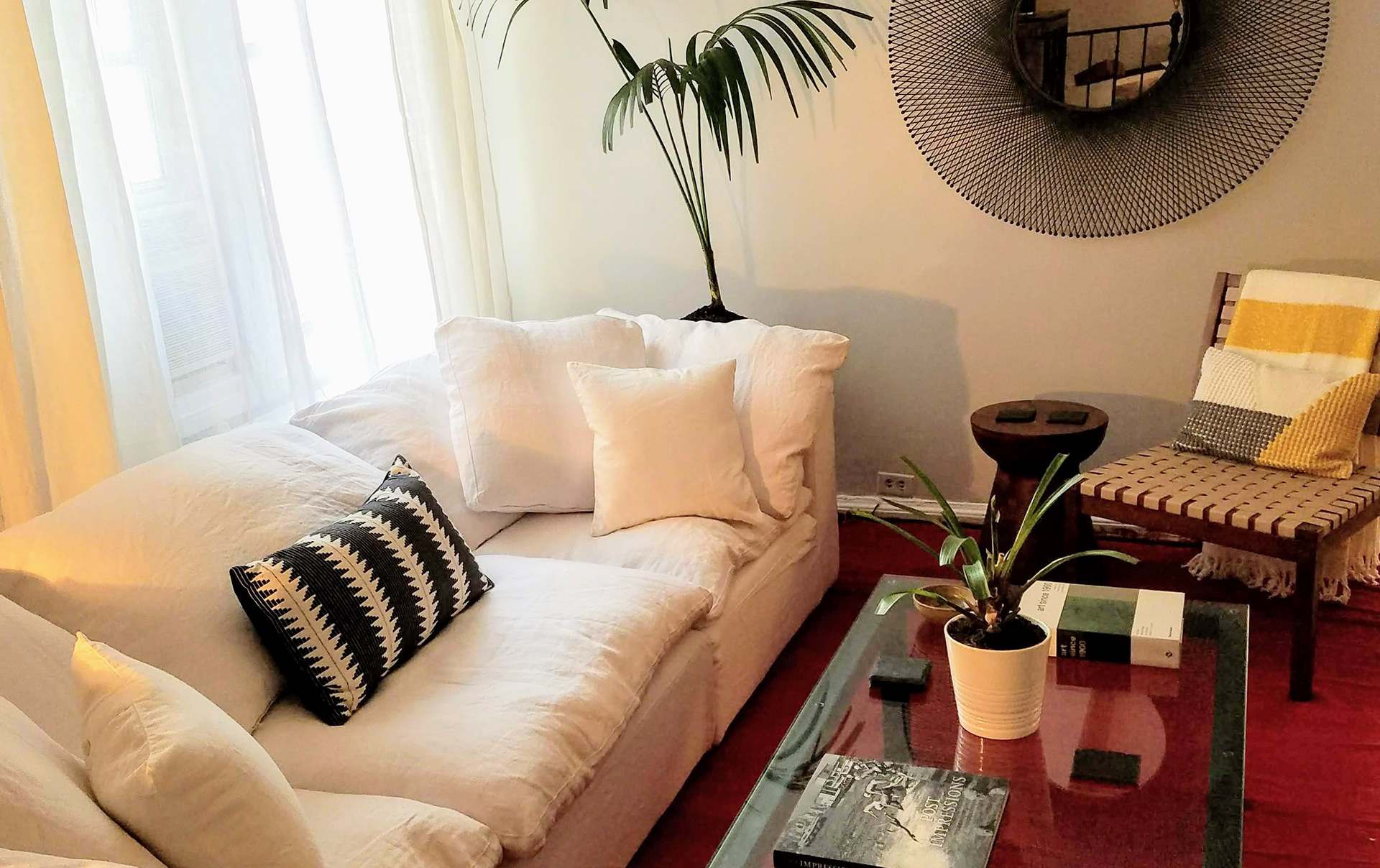 West Village Apartment
This one bedroom pre-war apartment incorporated the client's Moroccan decorative elements and a love of muted colors.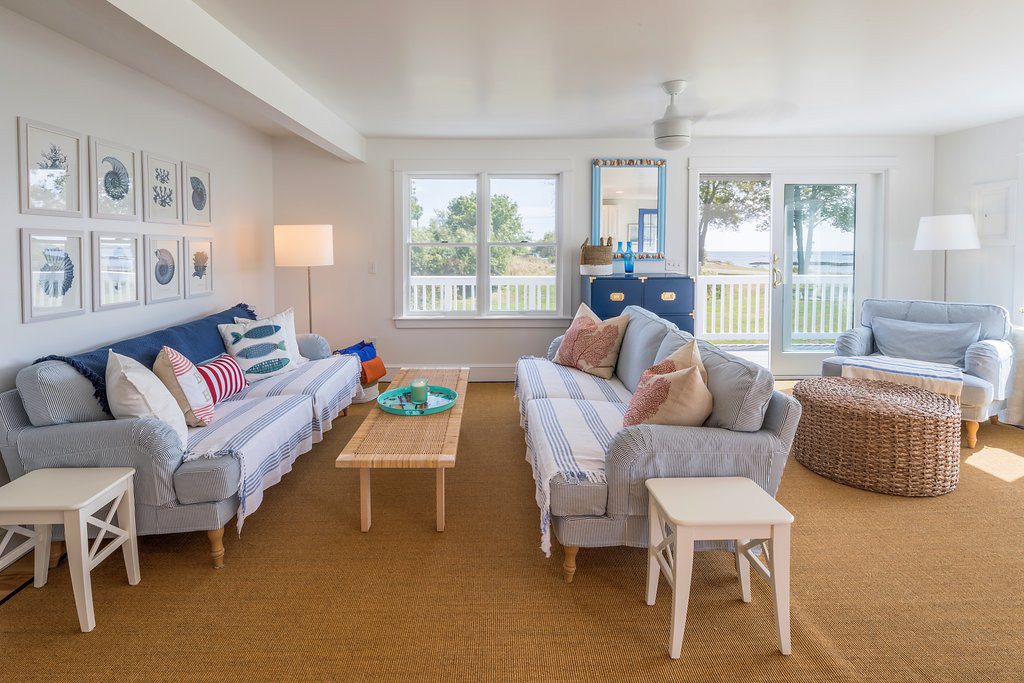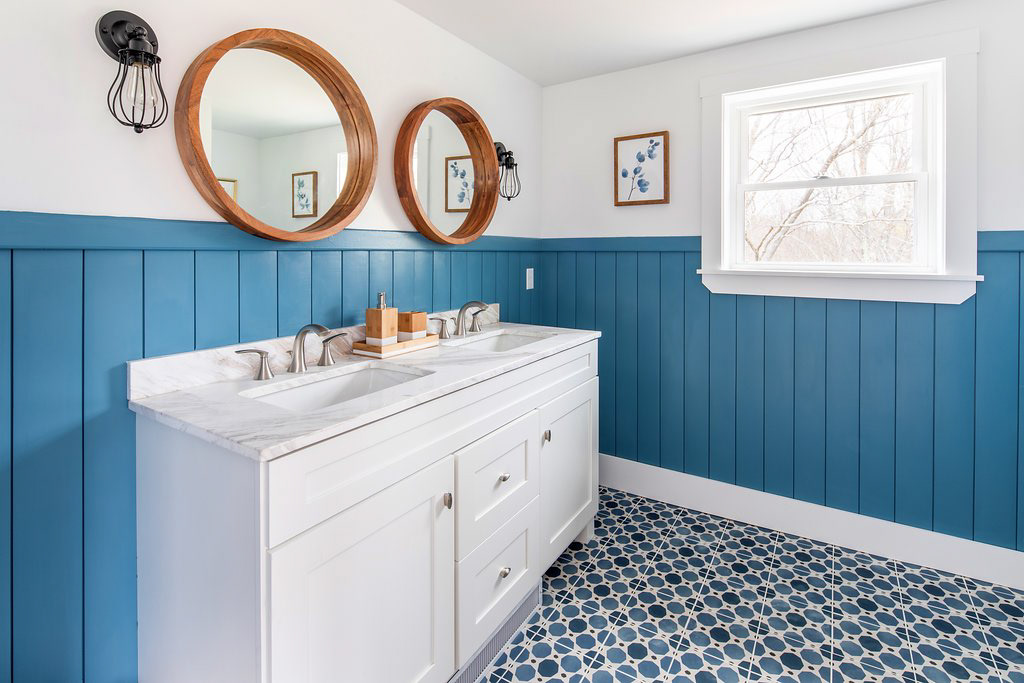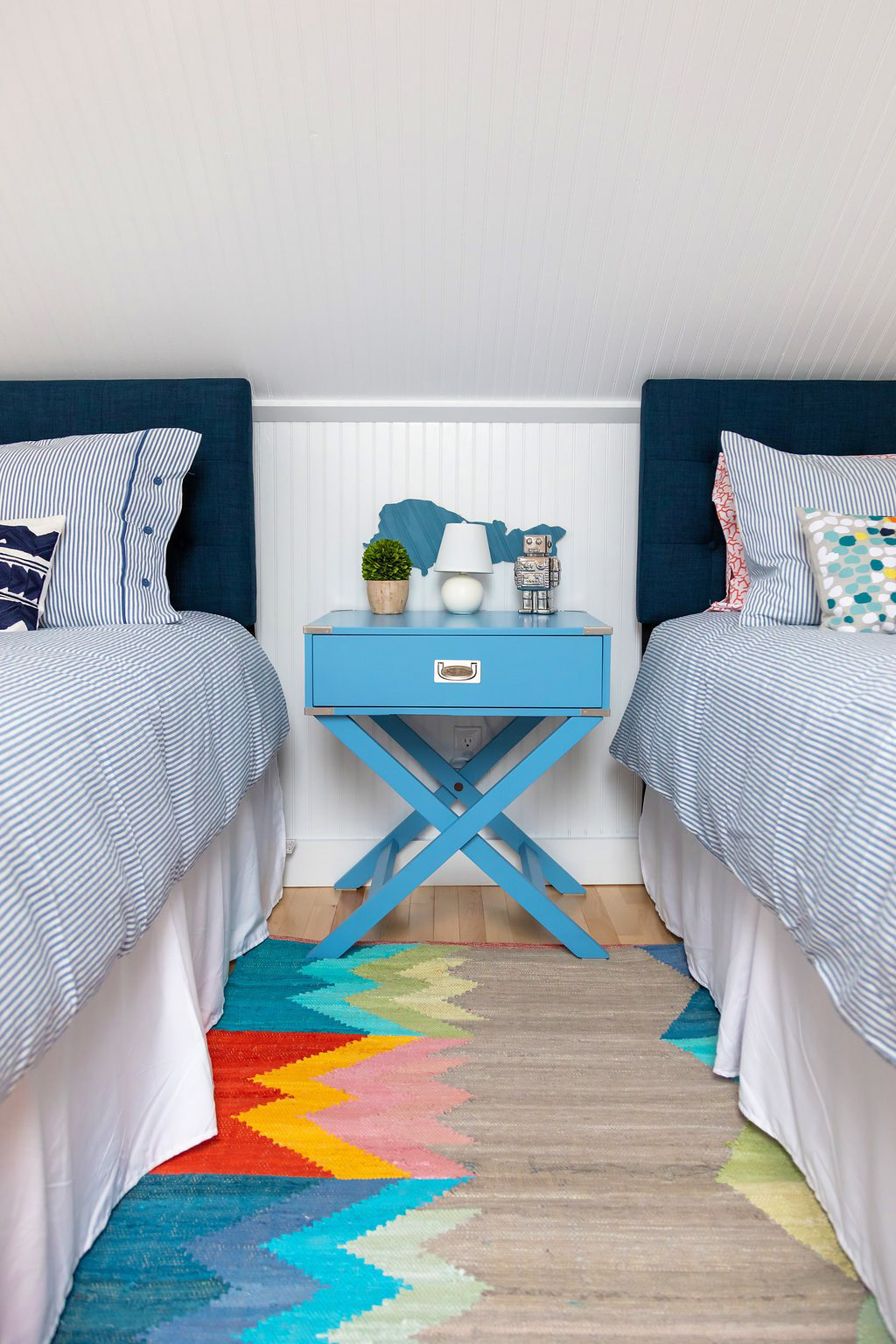 Grace Cottage (Long Island, Maine)
After the successful renovation of 
Olivebridge Cottage
, a real estate investor hired me to get his most recent purchase rental-ready. The project included getting the house physically ready (renovated, decorated and stocked with everything a beach house needs) and digitally ready (branded, listed and marketed). In two months, 
Grace Cottage
 was ready for business! 
Grace Cottage
 is located on Long Island, Maine, just a short ferry ride from Portland. 
Check out the before-and-after pictures!
The project's logistics were... peculiar. Grace Cottage is located on an island, the owner lives near Portland, the contractor was from New Hampshire, and I am based in NYC. Given these geographic constraints, we launched the project digitally and I then moved in during August 2017 to wrap up Phase 1 and stopped by in May 2018 to finish Phase 2. Overview of my tasks:
-- Managed contractor team
-- Selected tile, wall colors, bathroom fixtures, and furnishings
-- Identified and carried out new purchases on-line and in person. Coordinated delivery logistics given island's complicated freight schedule
-- Refurbished existing furniture and select fixtures to economize money and minimize waste
-- Identified new colors for the exterior of the home and deck
-- Drafted owner's rental house management manual and set new maintenance guidelines for the gardener 
-- Staged and decorated the house in person 
-- Interviewed property managers and trained cleaning staff
-- Named the cottage, oversaw design of the logo
-- Designed the initial Squarespace website
-- Drafted all language needed for on-line rental listings (e.g. descriptions and house rules)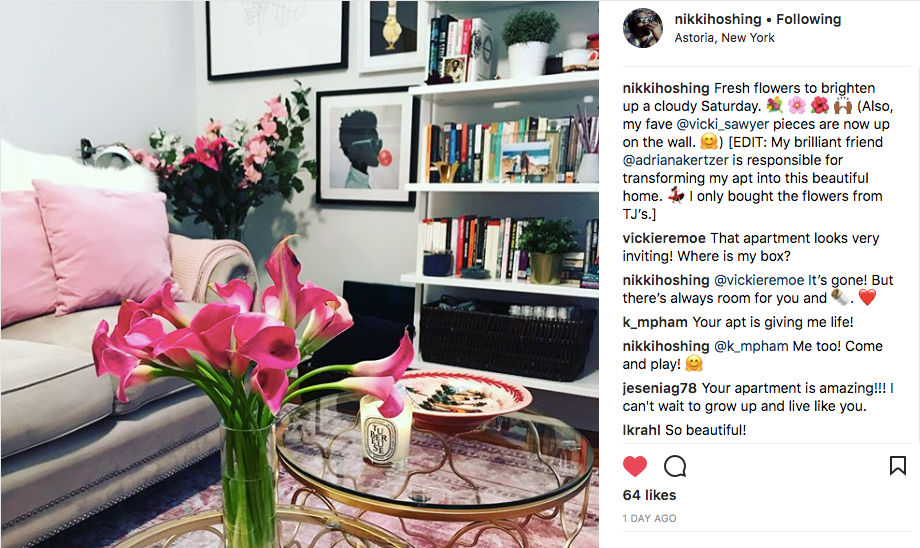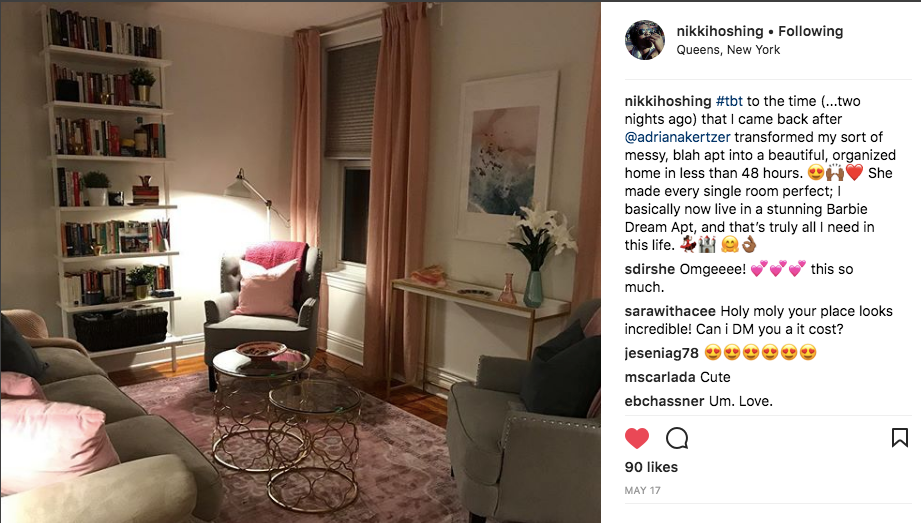 Queens Apartment
Redecorated and organized a one-bedroom apartment for a busy hedge fund professional.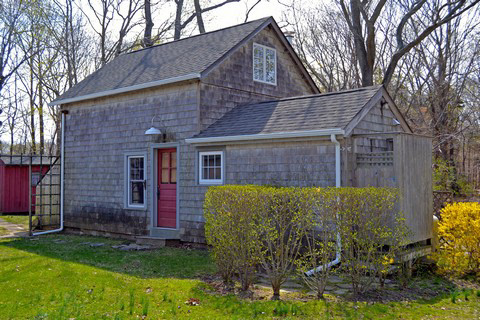 North Fork Cottage
Prepared a cottage for rental for an owner on a tight budget.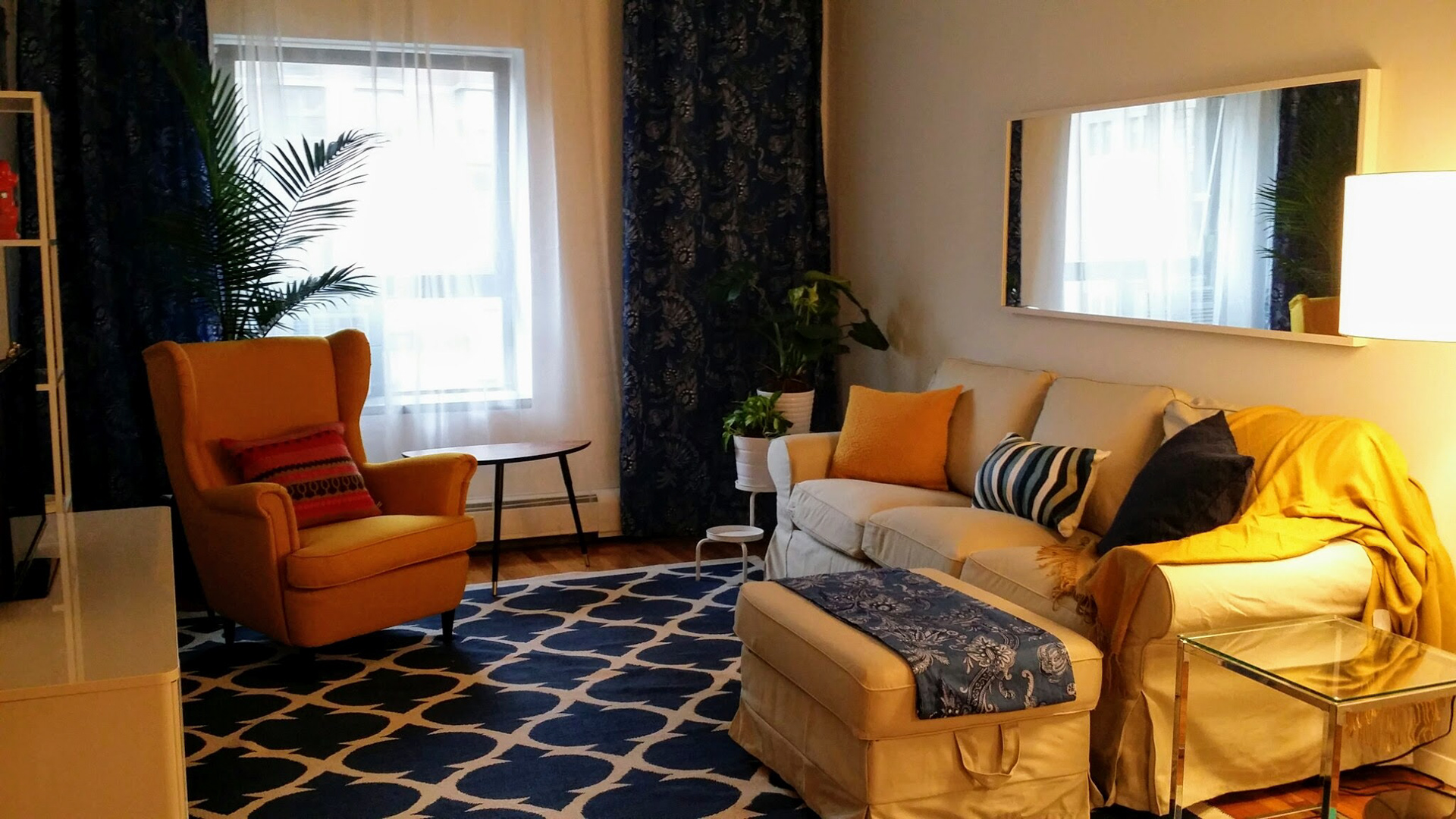 Upper West Side Apartment
A busy working mom going through a difficult divorce hired me to decorate, unpack, organize, and stock her new 2-bedroom apartment. By the time she and her son moved in, food was in the refrigerator and everything was in place!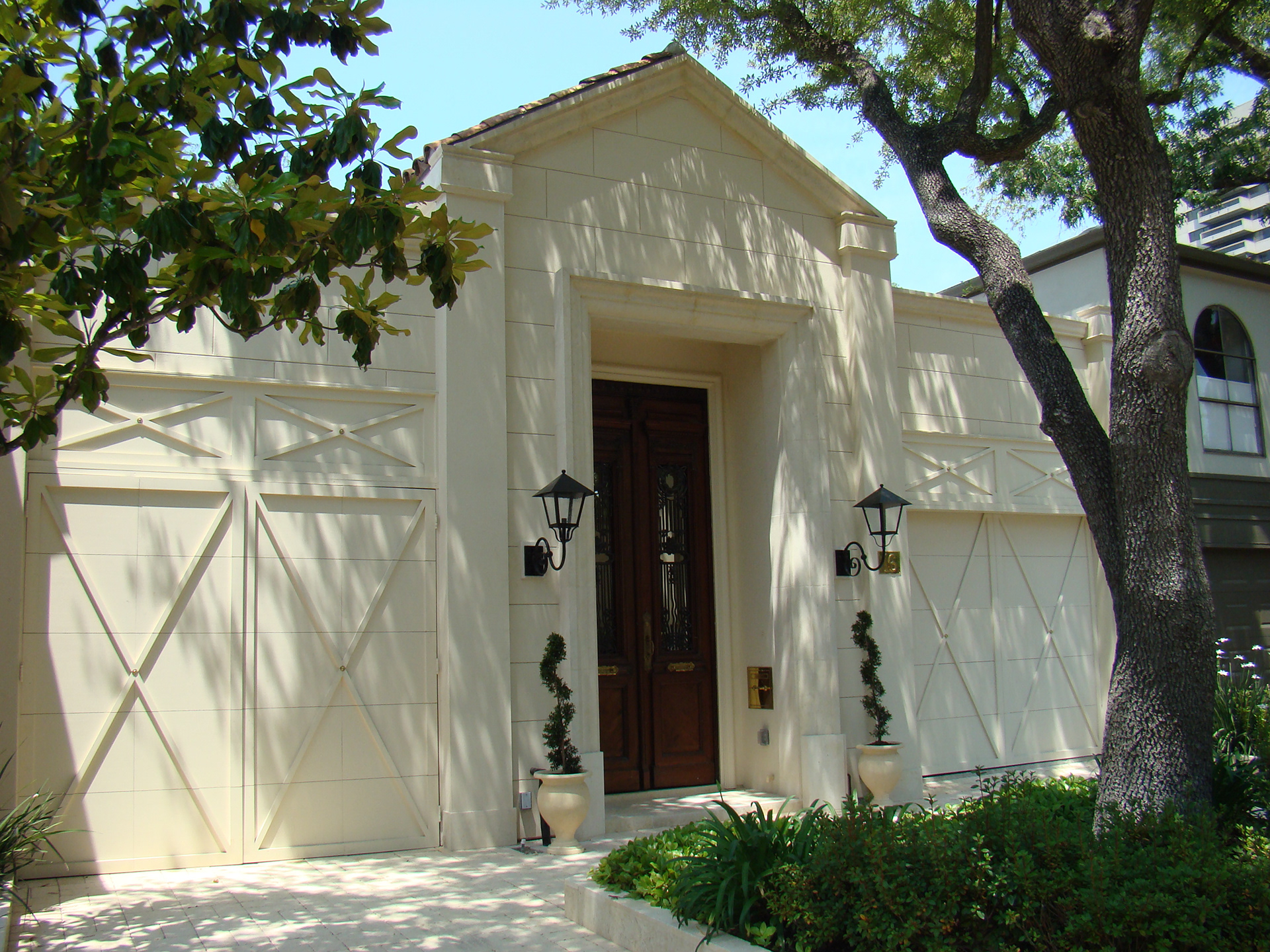 Houston Townhouse
The owner of a townhouse in Texas who lives in Brazil full-time hired me to oversee the completion of a renovation that had been going on for years without formal contracts in place. I drafted the renovation contract, worked with the contractor and owner to determine the punch list, interviewed real estate agents to list the house for rent, oversaw drafting of rental language, and prepared the house for viewings.