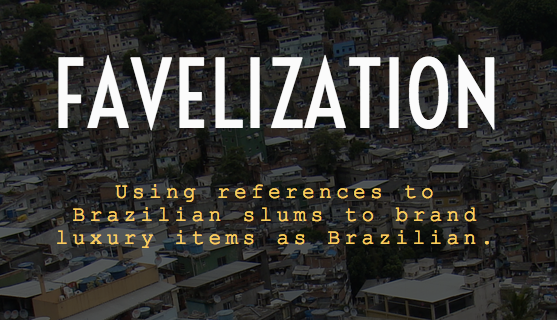 Favelization

is a book originally published by the Cooper Hewitt, Smithsonian Design Museum (Smithsonian Institution) on Feburary 11, 2014 as part of the DesignFile series.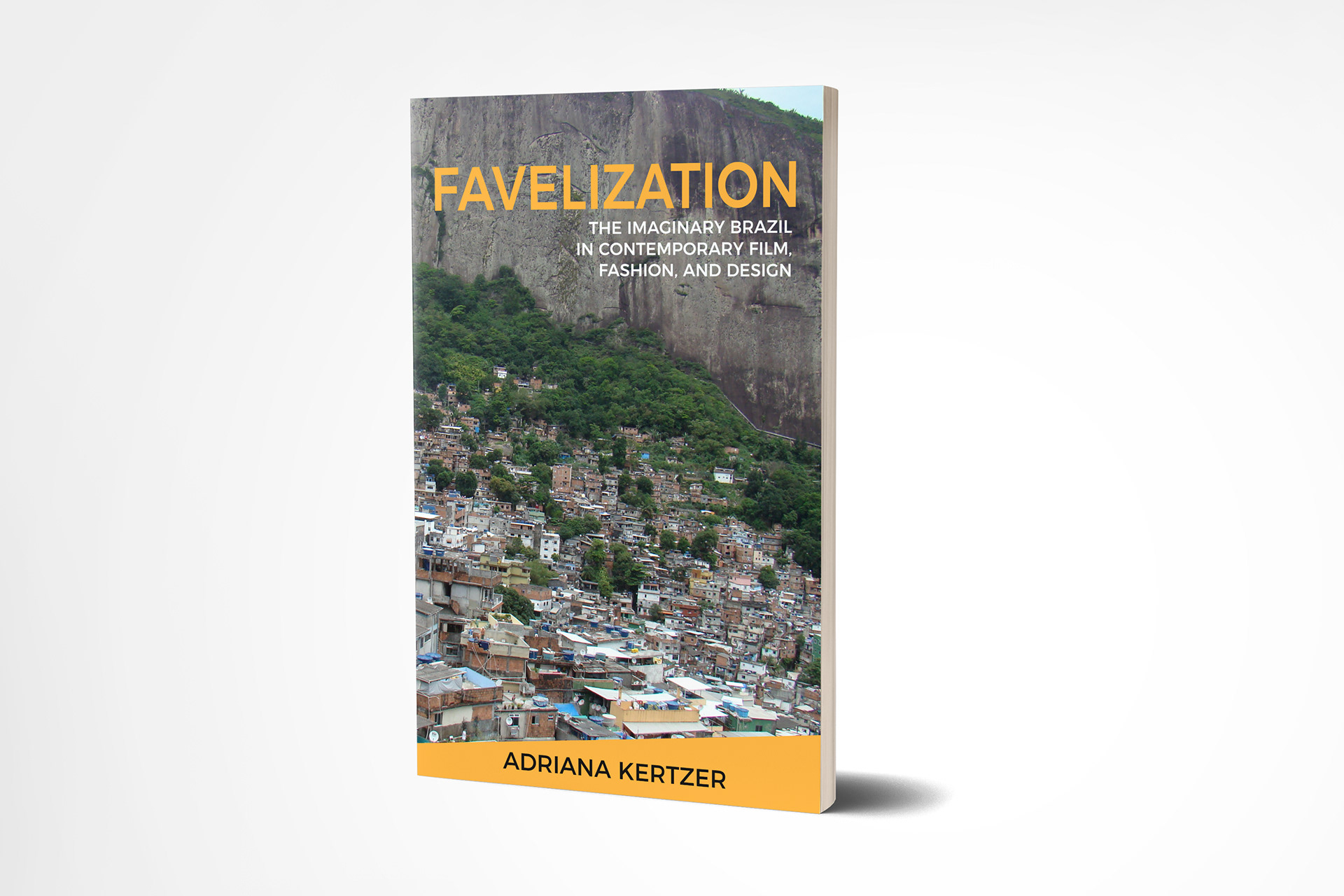 In 

Favelization

, I set out to understand the ways in which specific producers of contemporary Brazilian culture capitalized on misappropriations of favelas (informal squatter settlements that grow along the hillsides and lowlands of many Brazilian cities) in order to brand luxury items as "Brazilian."
Through case studies that look at the films 

Waste Land

 and 

City of God

, shirts designed by Fernando and Humberto Campana for Lacoste in 2009, the furniture collection Neorustica by Brunno Jahara, and the Stray Bullet chair and Pacification shelves by David Elia, I explain how designers and filmmakers engage with primitivism and stereotype to make their goods more desirable to a non-Brazilian audience. I argue that the processes of interpretation, aestheticization, transcendence, and domination are part of the favelization phenomena.

Favelization

 locates design as part of a broader constellation of representations that includes a variety of forms from printed media to film.
The publication provides visual and material analyses, as well as theoretical discussions that draw on works by scholars in cultural and postcolonial studies such as John Tagg, Edward Said, Mariana Torgovnick, Mike Davis, and Trinh T. Minh-Ha.

Favelization

raises questions about the ethical conundrums associated with using the "Other" in commercial design work.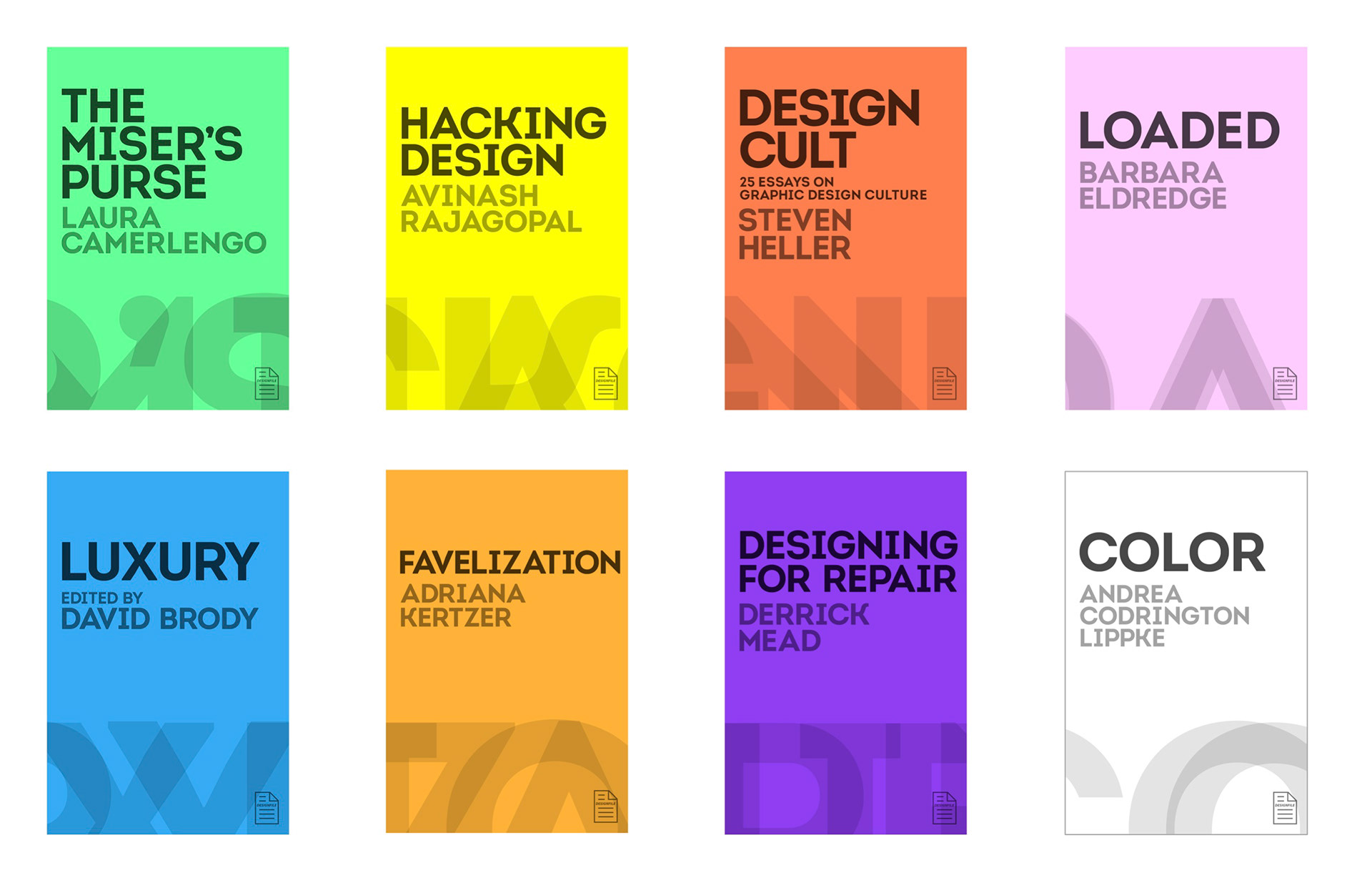 Favelization

began as an essay for the class "Theorizing Luxury" taught by Prof. David Brody as part of the M.A. in History of Decorative Arts & Design at Parsons The New School For Design and Cooper Hewitt, Smithsonian Design Museum. While conducting my research, I received invitations to speak at conferences in Philadelphia, Hong Kong, Richmond, and Mexico City.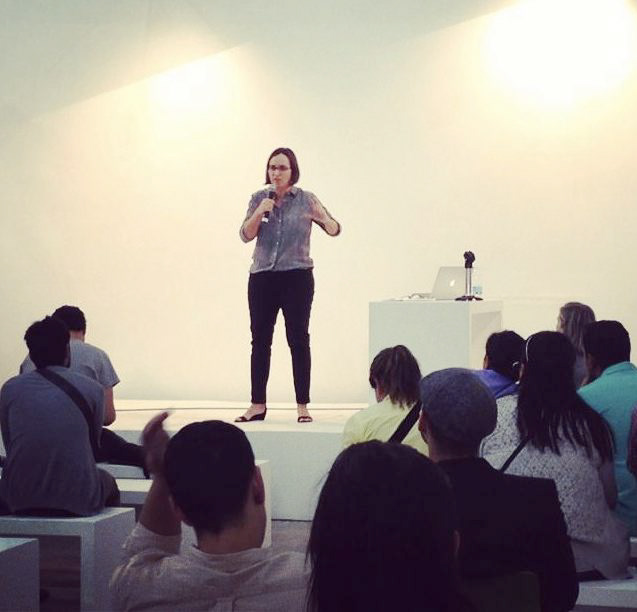 Prior to publication, I created a digital strategy to accompany the book that allows my research to reach a broader audience. I chose platforms that allow me to catalogue and share discoveries made as I was conducting my research and post-publication.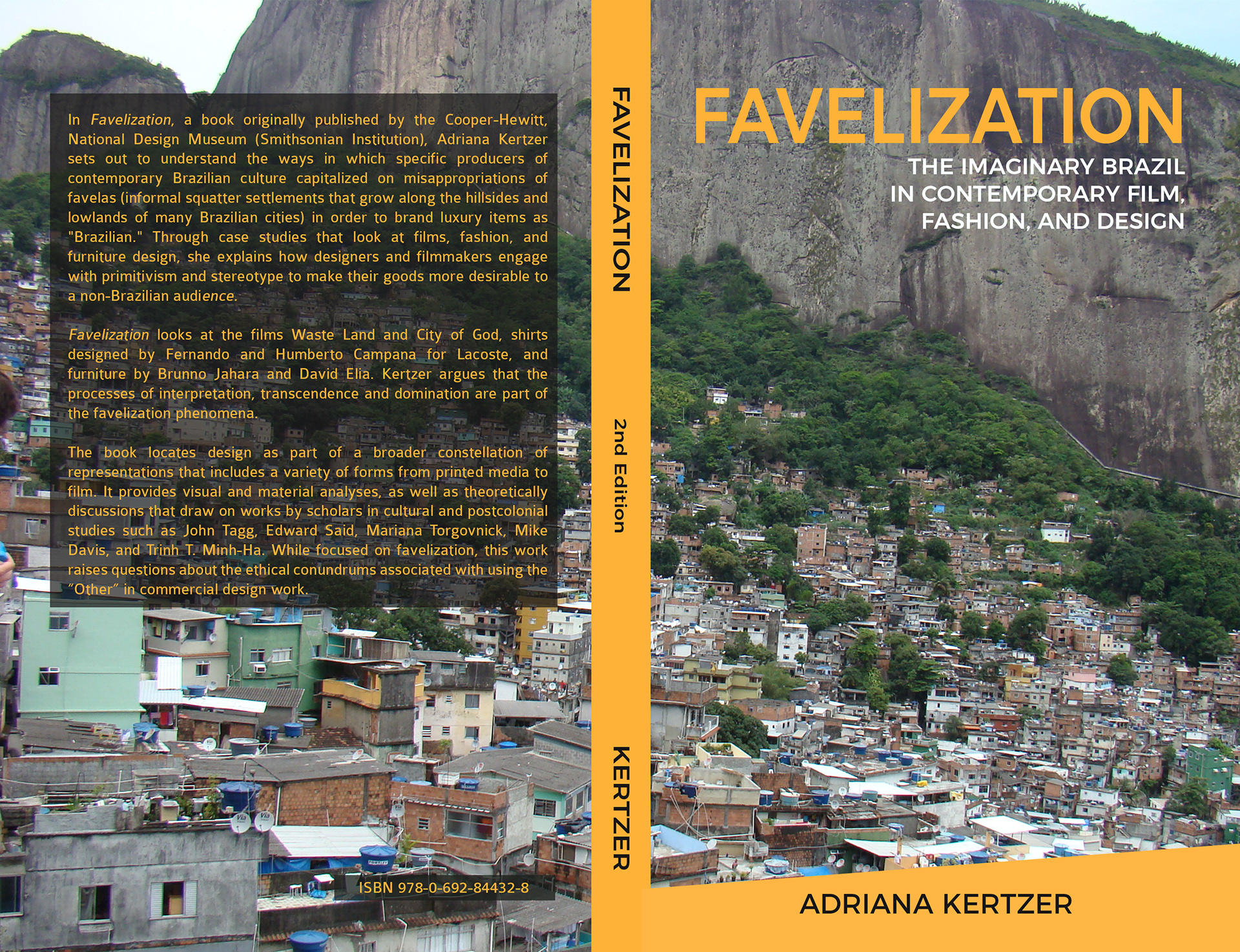 Cover of the second edition of the book launched in paperback on February 11, 2017.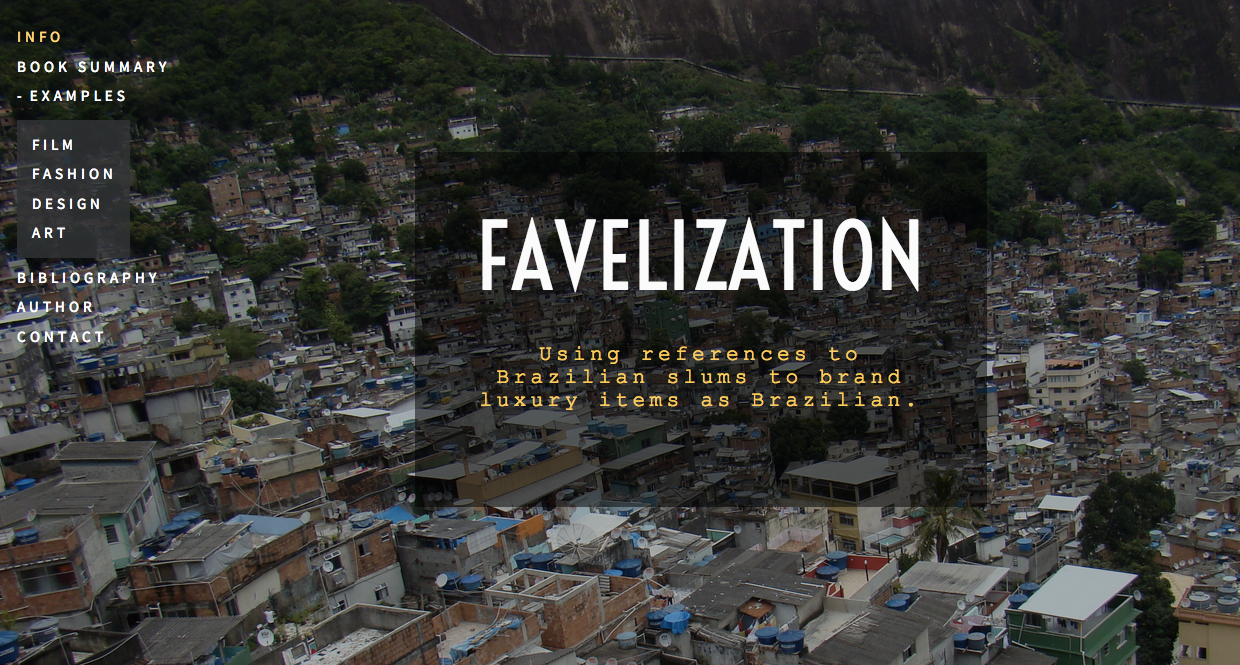 The website www.favelization.net extends the conversation on-line.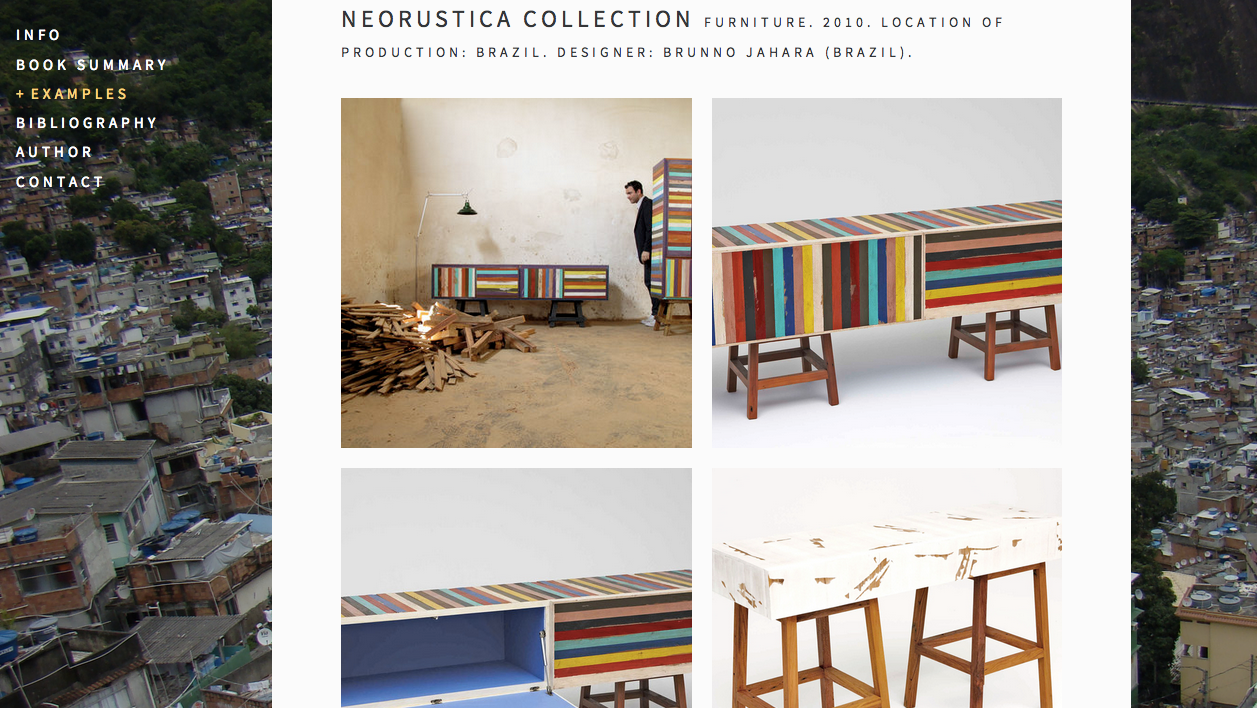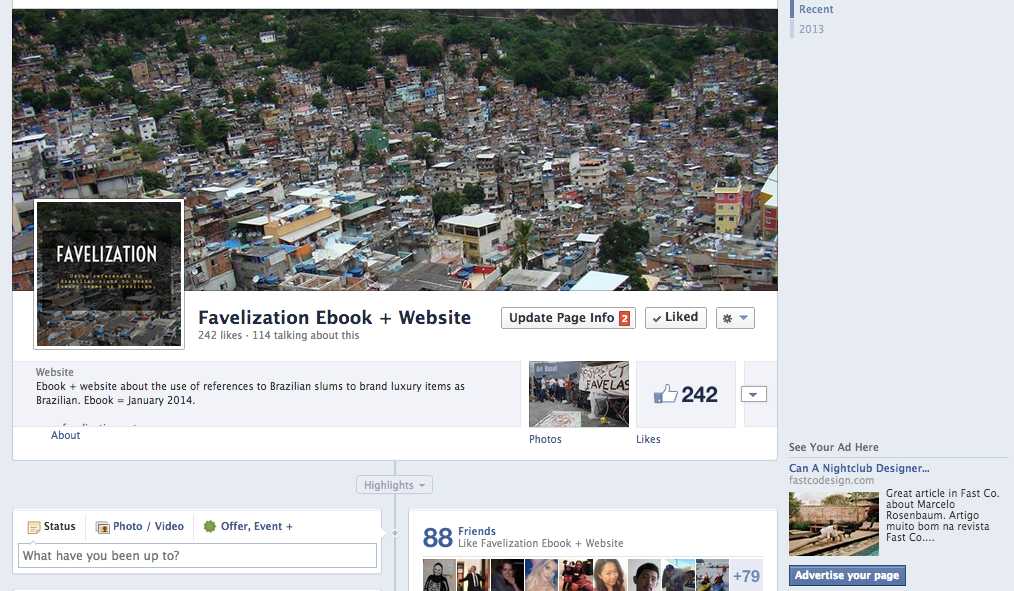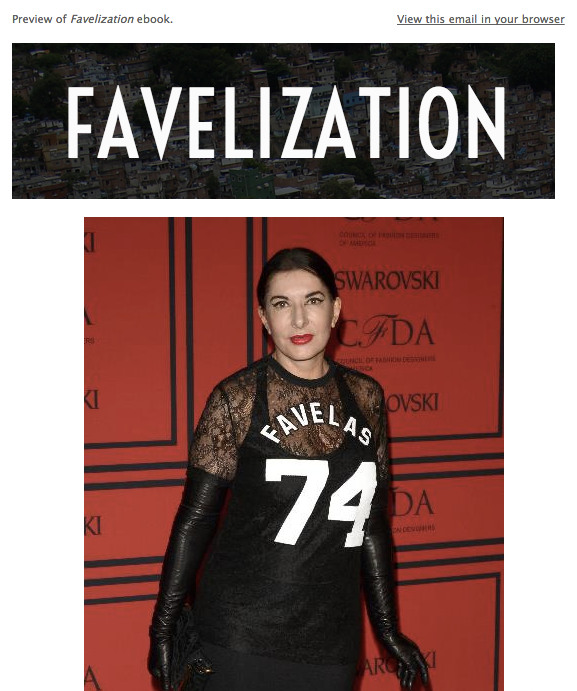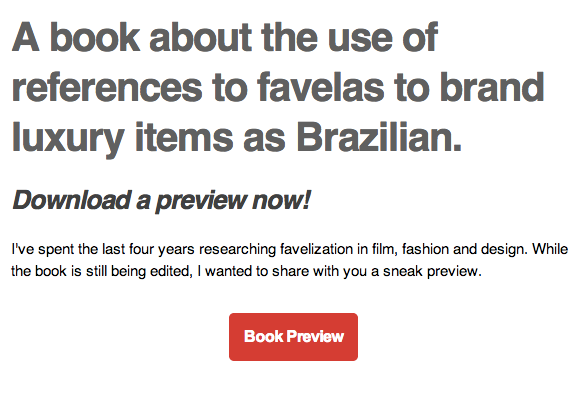 A series of email campaigns will spread the news about

Favelization's

publication via Mailchimp.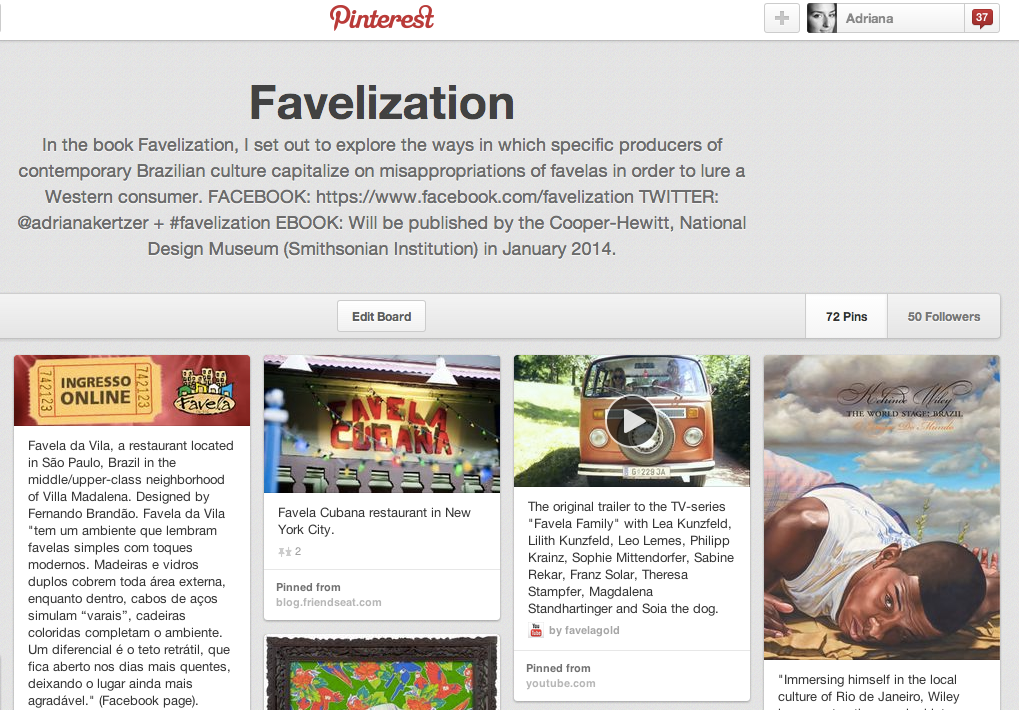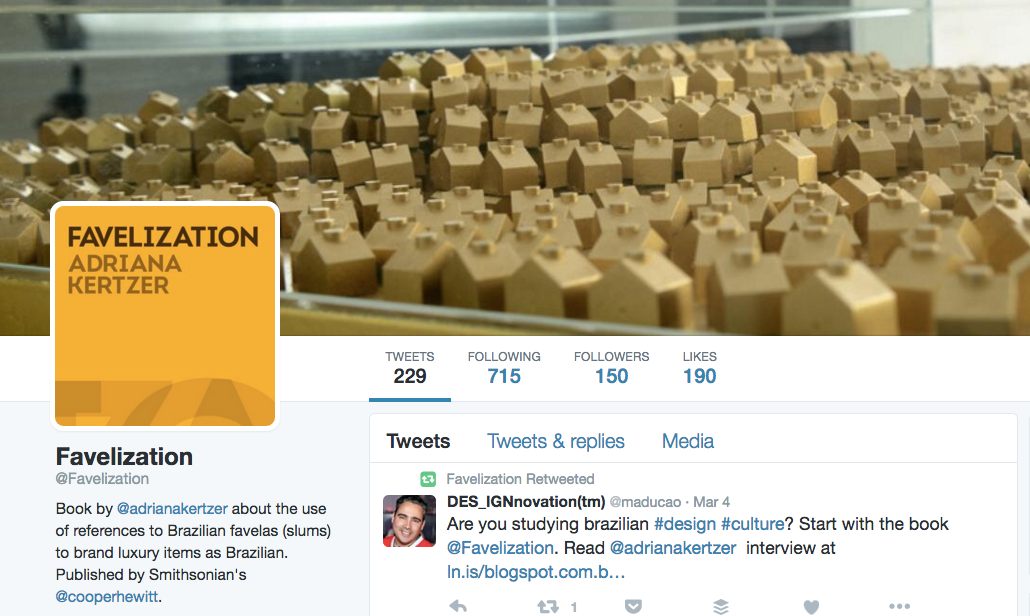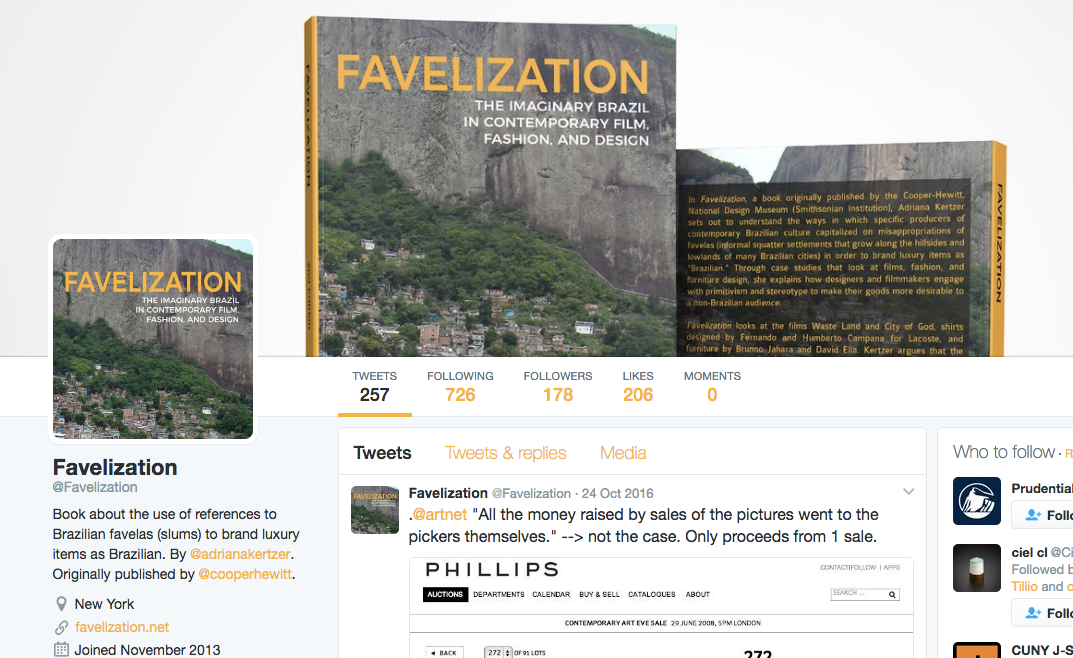 Screenshot taken days before second edition was published.