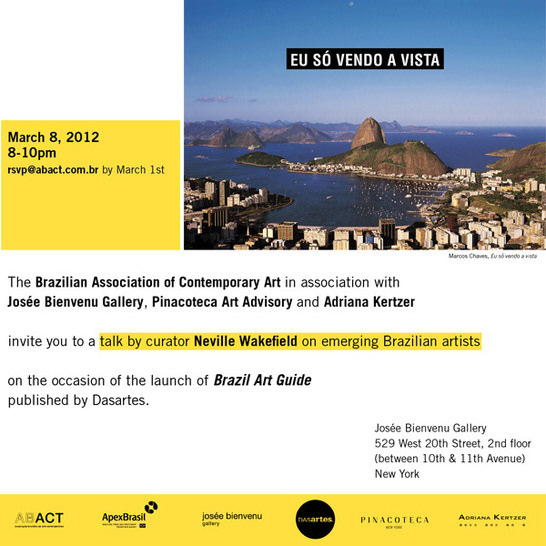 During

The Armory Show

2012, I co-organized a talk by

Neville Wakefield

with APEX (the Brazilian Association of Contemporary Art), Dasartes (the publisher of the Brazilian Art Guide), Pinacoteca Art Advisory, and Josee Bienvenu Gallery.
Neville Wakefield 

is a writer and commentator on contemporary art, culture and photography. He is currently the Creative Director for Adam Kimmel Projects and Creative Consultant for Calvin Klein. He recently worked at PS1 MoMA (Senior Curatorial Advisor), Frieze Art Fair (Curator of Frieze Projects), Tar Magazine (Co-Creative Director) and Destricted, a series of films that address the issue of sexuality in art (Co-Founder/Producer). Autobody, his latest curatorial project, is on view at Ballroom Marfa. Neville has contributed to W Magazine, ACNE Paper, The Journal, Artforum, among others. During this talk he will discuss his research for a project he is working with the Brazilian Association of Contemporary Art.