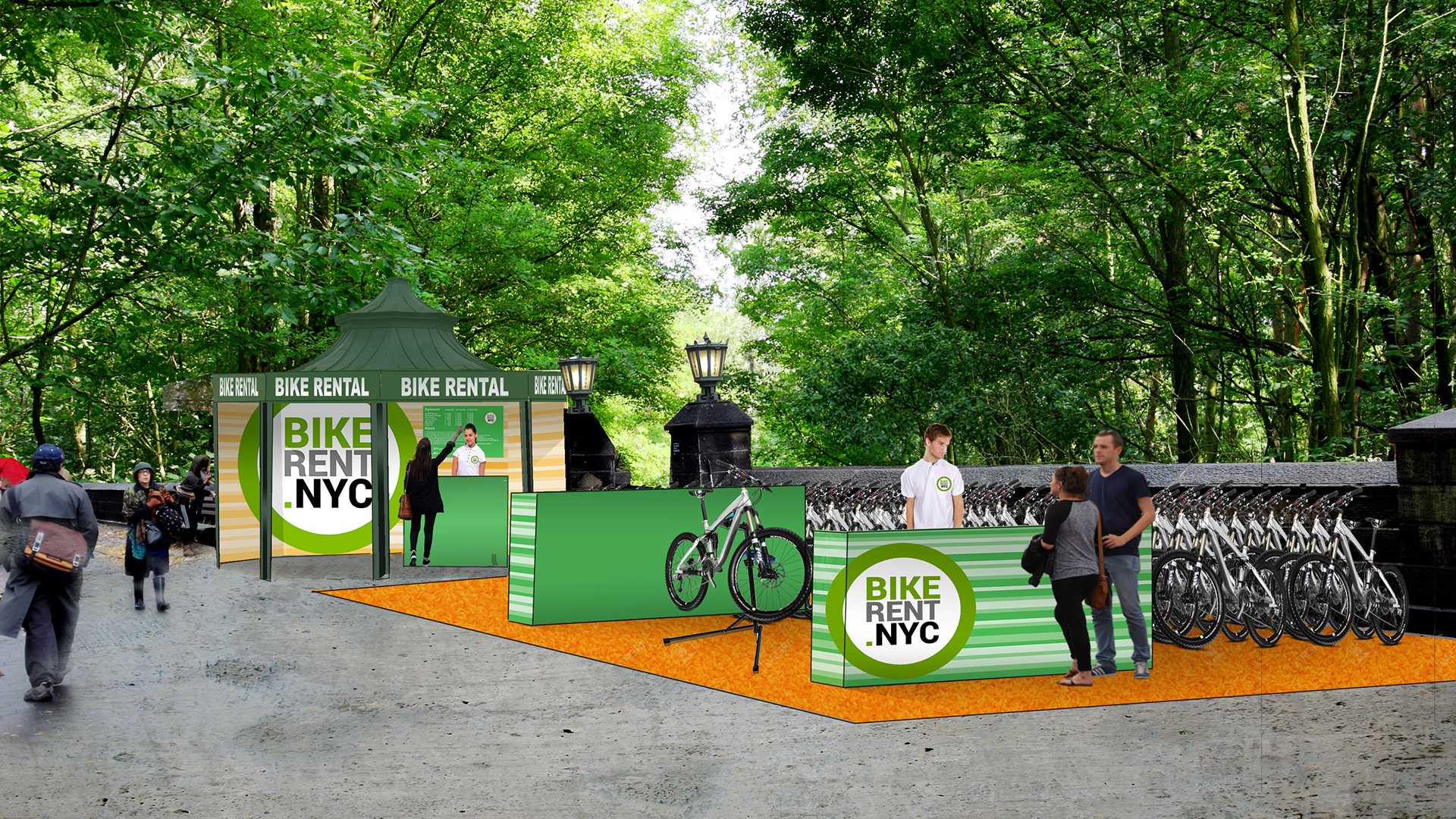 Design & Operations Competition
I led the drafting of Bike Rent NYC's proposal to be considered as a potential concessionaire for the operation and maintenance of New York City's parks' bicycle rental stations. 
On Wednesday, November 4, 2015 the City of New York Parks & Recreation ("Parks") issued solicitation M10, 37, 72, 144, 376-BR - 2015 with a Request for Proposal ("RFP") and the addendum dated December 1, 2015, for the operation and maintenance of bicycle rental stations in Central Park, Riverside Park, West Harlem Piers Park, East River Park, and Highbridge Park with the option for future Manhattan locations.
While I led the drafting of the RFP response, Architeture in Formation PC (founded by Matthew Bremer AIA) created the renovation plans, architectural renderings, work schedules, and descriptions of relevant environmental concerns.
I was honored to work with a companies that believe New York's park system is one of the City's greatest resources and that the best way New York residents and visitors can experience the City is via bicycle: an inexpensive, fast and efficient way to discover the City.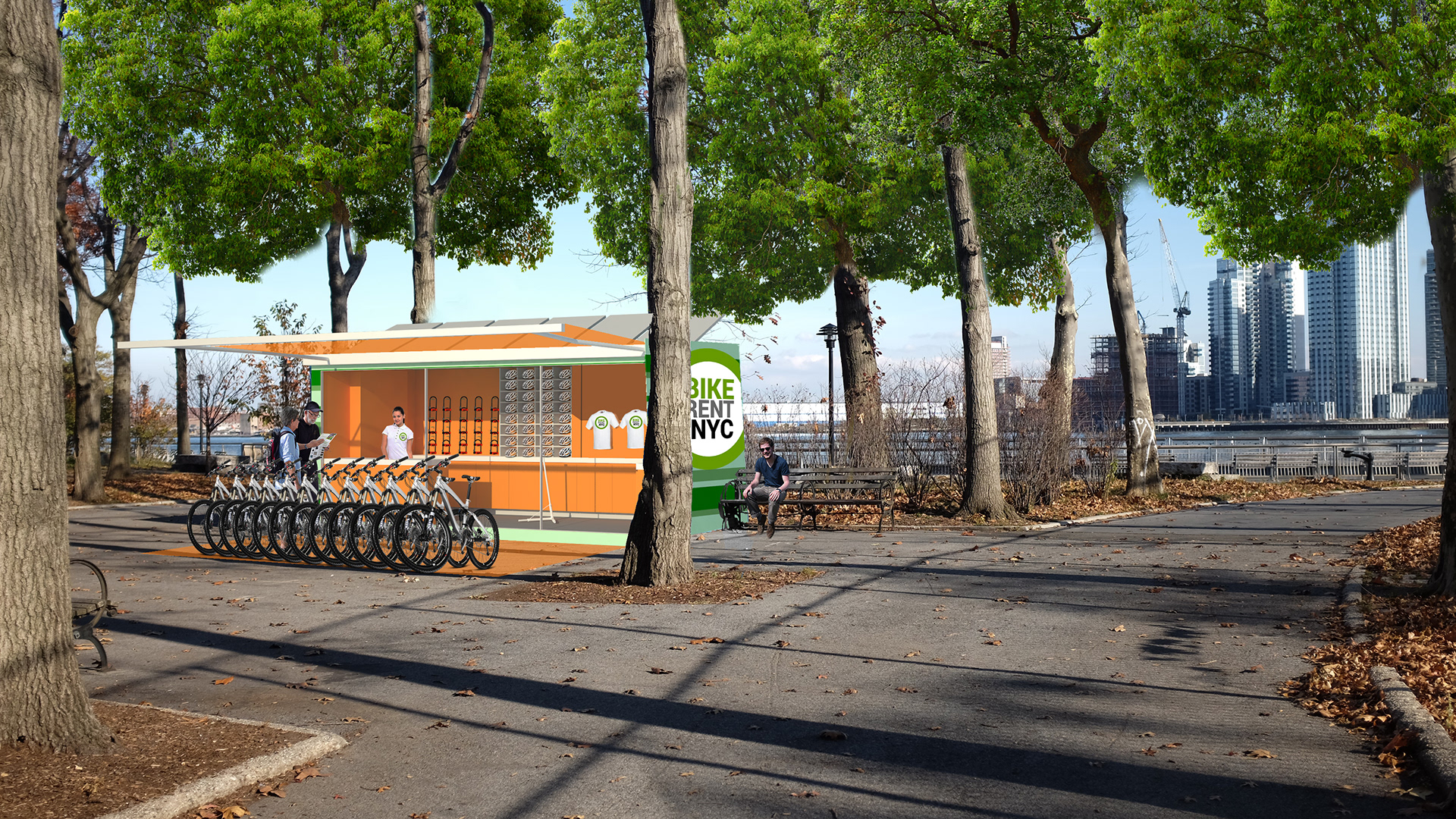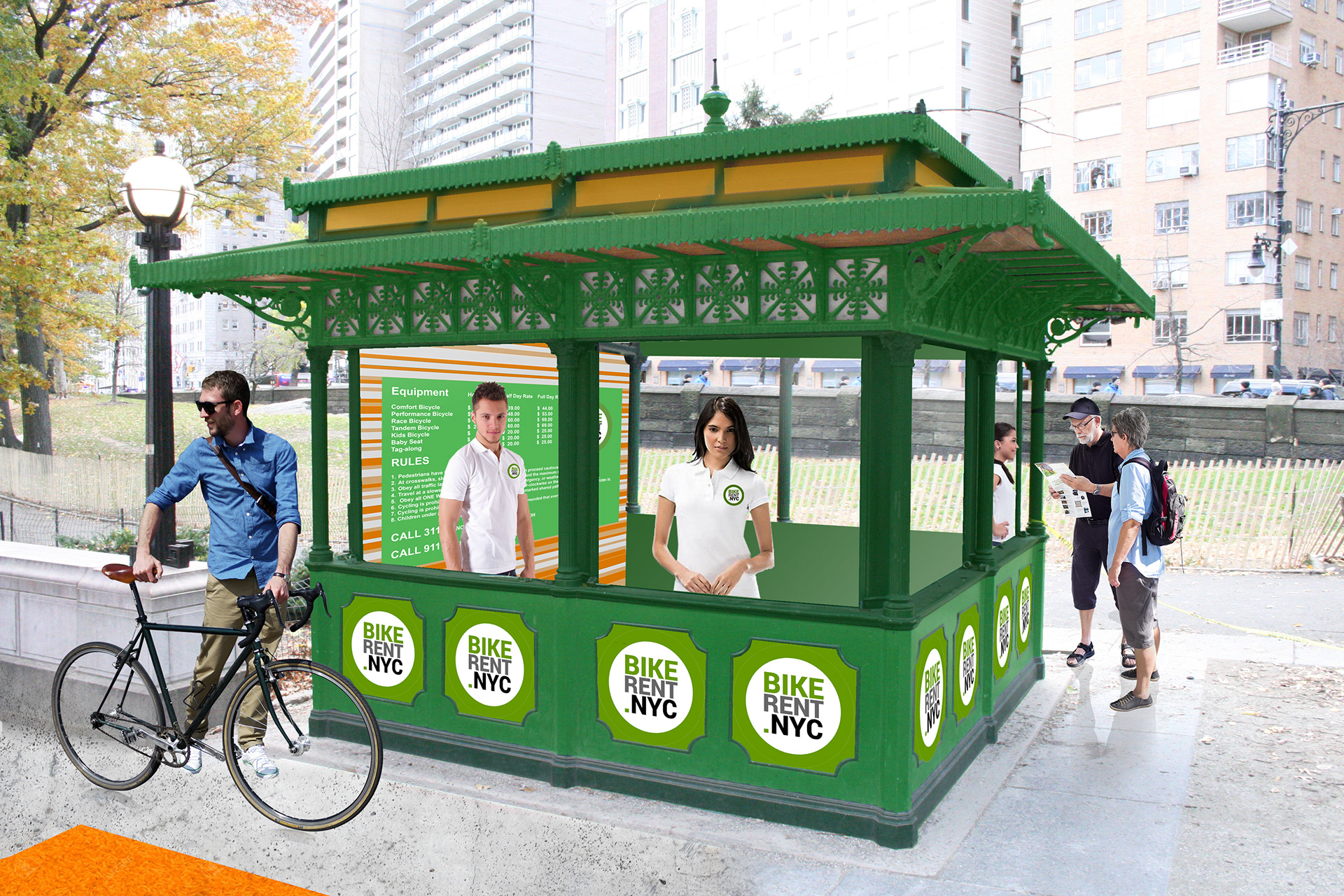 Renderings created by Architecture in Formation PC for Bike Rental NYC.