Most people who purchase a country cottage hire an experienced contractor and quietly pray renovations proceed smoothly. Adriana Kertzer decided to do the opposite with #OlivebridgeCottage. As a design entrepreneur who is equally passionate about
digital culture
,
design
and
real estate
, she turned the renovation of her second home into an experiment at the intersection of storytelling, media coverage and the sharing economy.
From the very beginning, Olivebridge Cottage was designed to be shared: with friends, renters and Airbnb guests. Adriana and her husband, Barry, love hosting friends and use Airbnb frequently when they travel. So, from the get go, they knew their home in the Catskills would be a part of the
sharing economy
 and made design decisions with that objective in mind. The process was similar to building an old-fashioned bed and breakfast but with a new digital, entrepreneurial spin. 
Shortly after purchasing the cottage, Adriana read an 
article
 in which Paola Antonelli (MoMA's senior curator of architecture and design) described the design trends that were sparking her interest. One answer in particular caught Adriana's attention:
"The share economy is having an influence. 

Some people are designing their homes with the intention of renting them on platforms like Airbnb.

They are creating convertible spaces and places where stuff can be tucked away."
This was exactly what Olivebridge Cottage was about! All design choices, ranging from what kind of paint to use to what types of furnishings, take into consideration the fact that the house will be shared.
Objective 2: Digital Storytelling + Media Coverage
Adriana and her Barry hired 
Daniel Kanter
, founder of the blog
Manhattan Nest
, as their owner's rep, designer and blogger. Their objective was to use storytelling to increase the value of their real estate investment. So, instead of hiring someone who had remodeled several houses, Adriana handed over her keys to a (then) 24-year-old blogger with an impressive social following, great taste, meticulous research skills, a proven ability to secure sponsorships, and a hilarious writing style. 
Objective 3: Secure Sponsorship
Adriana believes that sponsorships can be deeply rewarding symbiotic relationships between all parties involved if objectives are clear, intentions explicit and expectations clearly set laid out. She also loves the thrill of the negotiation. 
Adriana is known among her friends for finding sponsors for everything (or at least, trying to). While most people pay for the liquor, mixers and bar tenders they will need at their birthday parties, her 36th birthday party was sponsored by Cachaça Yaguara!
Similarly, most people who undergo a renovation, pay for all their construction materials out-of-pocket. After realizing the cottage she had purchased was plagued by problems that would far exceed her budget, Adriana realized that her
desire
for a project sponsor was actually a
need
. Thanks to Manhattan Nest's following and Daniel's contacts, 
Benjamin Moore Paints
became Olivebridge Cottage's exclusive paint sponsor and provided all interior and exterior paint.  
Olivebridge Cottage is an immaculate and bright two-story home that invites comfort and exudes modern elegance. With 3 bedrooms, 2 full baths, generous living space and stylish finishes, it's the perfect setting for a relaxing weekend in the Catskills. Natural light flows through its open, airy layout. Other special highlights include large windows overlooking the woods, high ceilings with wooden detailing, chic recessed lighting and ceiling fans, a brand new washer/dryer, tons of storage space, and a jacuzzi bathtub.
Design & Blogging
Daniel Kanter
was the project's designer, owners' rep and blogger. 
Back in 2010, Daniel launched the blog 
Manhattan Nest
 out of a carpeted, fluorescent-lit college dorm room. While moving from one apartment to another, Daniel kept writing about his DIY projects. Adriana met Daniel during a Scandinavian design trip and remembers thinking: "This guy is incredible. I must do a project with him someday." When Daniel bought an 1865 fixer-upper in Kingston, NY in 2013 (and then a condemned house down the street), he inspired Adriana to scope out what was happening in the Catskills. A few years later she purchased what is now Olivebridge Cottage and hired Daniel to design and renovate it. He assembled a team of builders, engineers, electricians, excavators, and plumbers who brought their expertise to the project.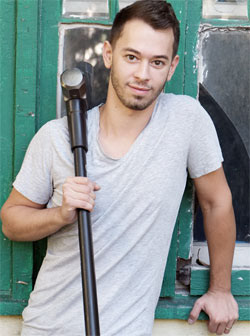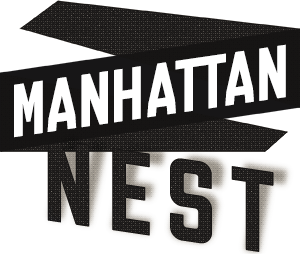 Olivebridge Cottage is located on Grassy Ridge Road in Olivebridge, a hamlet in Ulster County, New York, United States, within Catskill Park and the Catskill Mountains. Olivebridge Cottage is about 3 miles from the Ashokan Reservoir.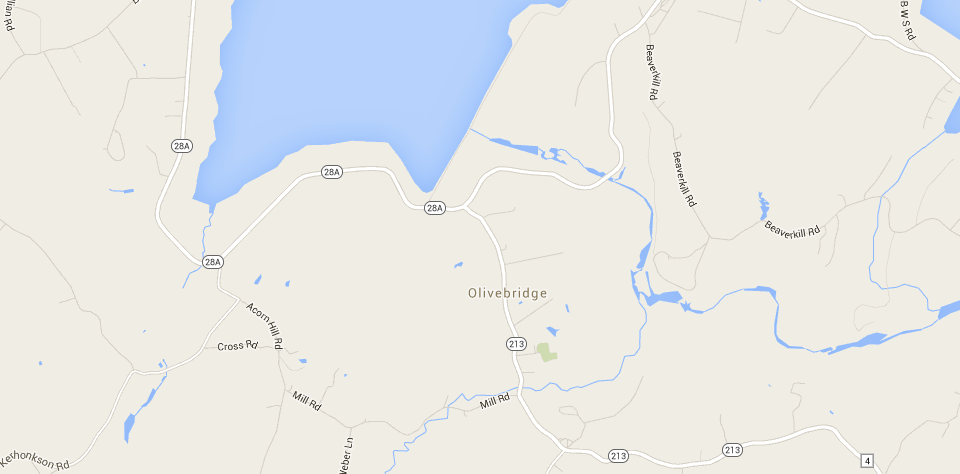 Sample Instagram posts about the project: